Model3 CD Player / CD Transport
Discontinued Product / Sales terminated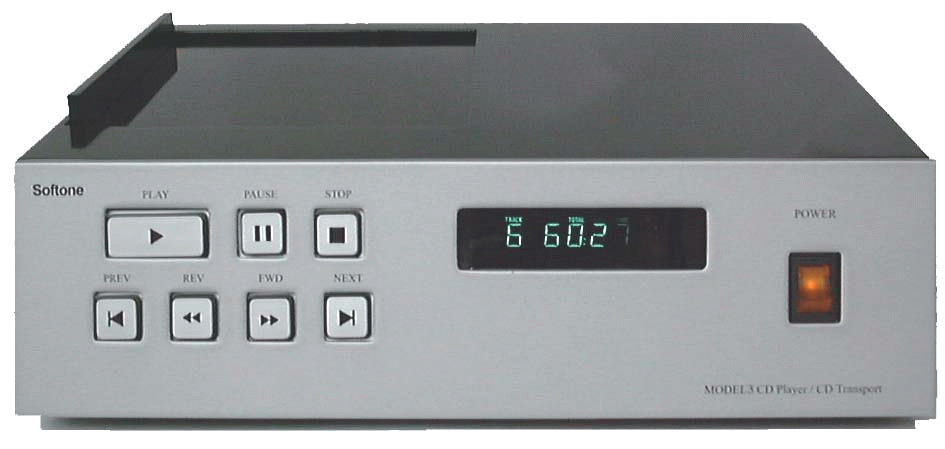 Professional standards and high reliability CD drive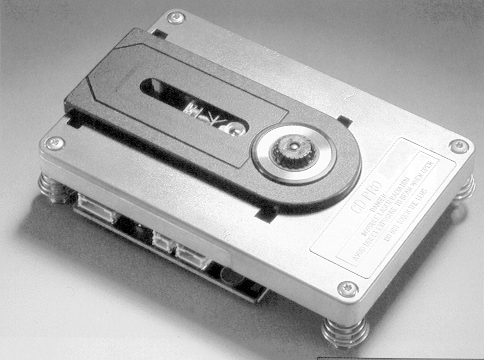 Model3 utilizes Philips VAU1254 CD-PRO2 module for professional and industrial-grade. CD-PRO module is adopted for a lot of high-end transports and a CD players, industrial CD equipment such as ORACLE, MarkLevinson No31.5, Sonicfrontiers Transport3, BOW, etc.
The CD-PRO module features:
Lightweight 3-beam LDGU with holographic pick up, providing excellent thermal stability.
Heavy die-cast frame for high performance.
Suitable for continuous (24 h) operation.
Integrated diode pre-amplifier and laser supply IC for high signal-to-noise ratio.
Unique low-mass actuator for fast, accurate focusing and radialtracking, low power consumption and high shock resistance.
Enhanced sledge guidance and gearing system for extremely accurate sledge control.
High-performance CD playback system
Model3 adopts Philips PREMIUM 10501 High-performance and reliability, industrial-standard CD playback system. PREMIUM 10501 is composed of pure Philips ICs such as SAA7324 CD10 decoder and TDA1305 latest bit stream DA converter, etc,. PREMIUM 10501 provides High-performance CD playback and pure Philips sound.

Good-natured analog circuit
Model3 has the low-pass filter and the output buffer stage applying the vacuum tube circuit technique of softone. The analog circuit is No Negative feedback circuit, and composed only two FETs for each channel. This good-natured and simple circuit will improve a cool tone of a digital equipment, and provide a warm and natural tone.

Compact and sure chassis
Model3 adopts top loading and magnetic clamping mechanism for CD. Because CD is fixed tightly, the accurate reproduction is possible. There is no worry of the trouble of the loading mechanism, and working stable for a long time.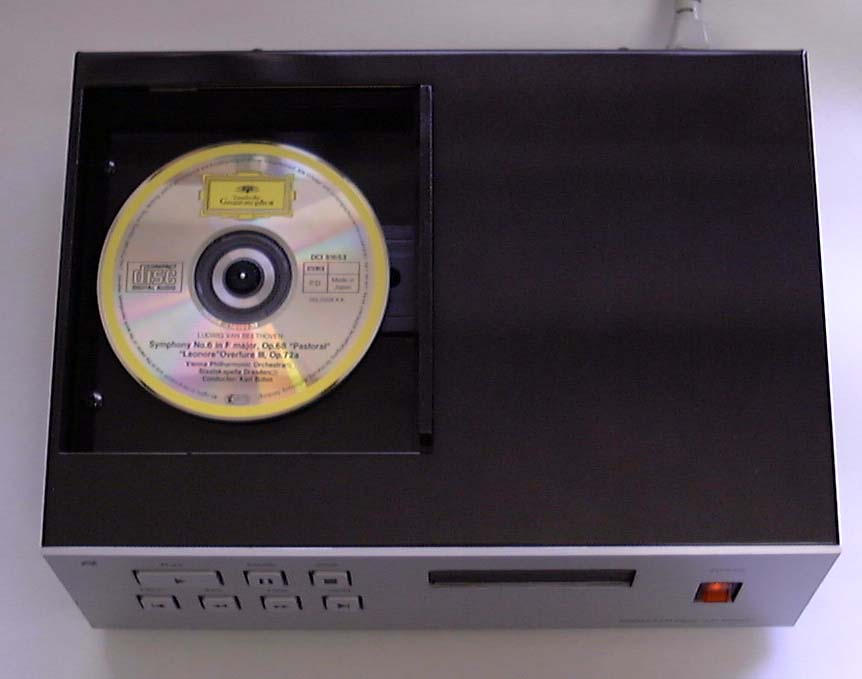 Though the compact size, Model3 is built of a thick steel board. CD-PRO module is fixed to a steel board base of 5 mm thickness, and assembled strongly with sliding CD door etc. The strongly structure of Model3 realize stable CD playback.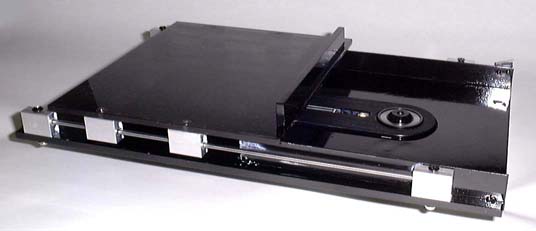 Excellent parts
High quality parts are used for Model3. Latest digital IC, high quality glass-epoxy circuit board, large-power resistor, OS capacitor, high voltage mica capacitor, gold plated RCA jacks, etc..
The best combination for Model2 tube D/A converter
Model3 does not only as the CD player, and be the best CD transport for Model2 tube D/A converter. The externals size of Model3 is same as Model2 and the combination of Model3 and Model2 reproduces more high quality sound.

Reasonable price
The price of Model3 is US$1500. It is reasonable than the other CD player and CD transport using Philips Pro drive. You can enjoy the professional grade sound in low cost.
The specification
Price
US$1500.00(exclude tax and carriage)
Analog output
Unbalanced Consumer Output(RCA)
Analog output Voltage
2V ( at 0db digital signal reproduction)
Frequency Response
20Hz - 20KHz (-1.0db)
Digital outputs
75 Ohm SP/DIF(RCA), Toslink Optical.
CD compatibility
12cmCD, 8cmCD, CD-R
Attachment
IR remote control handset
Dimension
width 12"(30cm), depth 10"(26cm), height 4"(10cm)
Weight
15 lbs (7kg)
AC Power Requirements
117-120Volts 50-60Hz or
220-230Volts 50-60Hz. (choose at the order)
40W